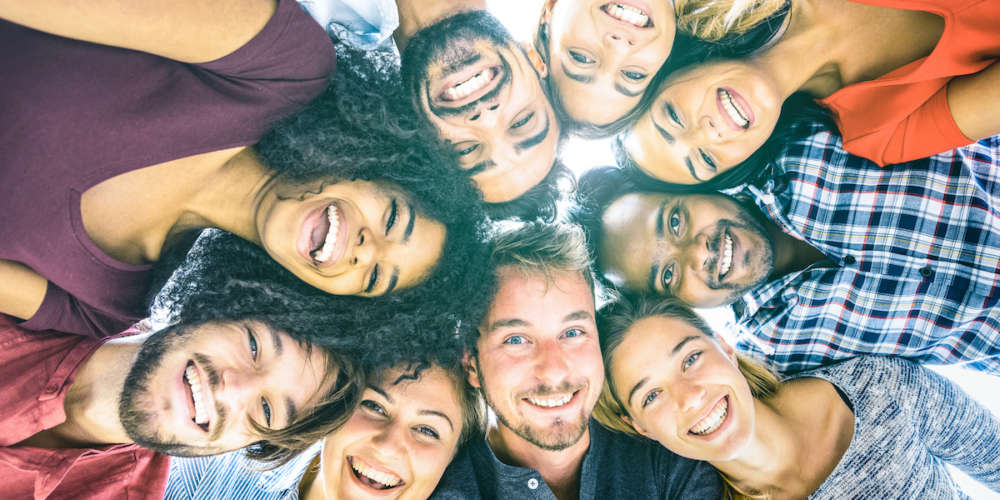 PrideLife and LGBT Token Partner to Deliver Innovative Social and Cyber Solutions, Expanding Access to dotLGBT
The first LGBT Certified registrar and the first LGBT cryptocurrency initiative help to support and empower the global LGBT community.  Beginning December 6, 2019, interested buyers in .LGBT domain names can purchase them using the LGBT Token.
In a global society where equality and access aren't guaranteed for lesbian, gay, bisexual and transgender (LGBT) individuals, it's imperative that visibility and empowerment for the LGBT community remains a focus. LGBT-lead efforts like the new partnership between PrideLife and LGBT Token are an example for how cyber innovation provide solutions, self-sustainment and meaningful support for the LGBT community. 
Global funding for LGBT organizations and individuals can be difficult as countries undulate on their protections and regulations of same sex loving and gender fluid identities. Discrimination and privacy often present major challenges for LGBT individuals, while inequities and access for LGBT businesses impede growth. The shared missions of PrideLife and LGBT Token focus on the security and privacy needs of LGBT people, supporting the visibility and empowerment of LGBT businesses, and driving interactions that help give back to the LGBT community.
PrideLife aims to disrupt the traditional pool of website identifiers, promoting domain name diversity to garner visibility for segments like LGBT. In partnership with Afilias, PrideLife has set out to raise awareness for the .LGBT domain and help it work harder for the businesses and organizations it serves. Introducing LGBT cryptocurrency as a payment method to expand the adaptation of .LGBT domains, provides further access for registrants interested in supporting LGBT initiatives and innovation. 
"The .LGBT domain is an exciting way to increase the visibility of every type of LGBT initiative from social causes to travel, media and major brands," says Sean Howell, CEO of the LGBT Foundation.
The LGBT Token cryptocurrency is issued by the LGBT Foundation, a nonprofit organization with the mission to bring crypto to the global pink economy in order to leverage the underserved 4.6 trillion USD market. The LGBT Foundation will drive the adoption of the LGBT Token as a method of payment in everyday transactions for business both digital and physical. To jumpstart this, Hornet Networks, a sponsor of the LGBT Foundation, adopted cryptocurrency among its 25 million users, beginning with its community contributor program, and accepts the LGBT Token as a means of payment for its services.
"PrideLife's partnership with the LGBT Token is a match made in heaven," says Scott Seitz President of PrideLife. "As a domain on the forefront of the digital distribution revolution, we needed a commerce technology partner that is focused on serving the community and thinking ahead of the curve. The LGBT Foundation's, quick thinking, fast turnaround, and innovative approach to business and reach of the ecosystem along with the .LGBT domain can fuel visibility online in unmatched ways."
Together, PrideLife and LGBT Token demonstrate a true example of community collaboration in action; an innovative venture brought to life by LGBT-owned businesses and community leaders. 
Wallets for the LGBT Token are available on the Hornet, social network in their mobile app.  Additional partners include digital partners Revry and GagaOOlala. Revry is the first-ever global queer streaming service reaching over 70 million homes in more than 100 countries.  GagaOOLala is a Taipei-based subscription video on demand service specialized in LGBT content with over 1,000 of listings and reaches one of the largest LGBT populations in the world through Asia.
Register a dotLGBT today at www.getPrideLife.LGBT.
*  * *  * * *
Press contact: 
Jamie Baxter – Jamie@getPrideLife.LGBT
About PrideLife
PrideLife is the world's first LGBT certified registrar, offering domain name sales & services, marketing for diverse domains and initiatives that connect diverse communities. The mission of PrideLife is to promote a more diverse domain name eco-system and develop solutions for driving visibility and differentiation with diverse segments. 
About LGBT Token
The LGBT Token empowers the global LGBT community to leverage its economic potential in order to pursue equal rights. The LGBT Foundation is a not-for-profit organization with the mission expanding the presence of the LGBT Token cryptocurrency and to utilize blockchain technology to achieve equal rights and acceptance for all members of the LGBT+ community worldwide.
About Afilias
Afilias is the world's second largest Internet domain name registry, with more than 20 million names under management. Afilias powers a wide variety of top-level domains, including TLDs for cities, brands, communities and generic terms.
About Hornet
Founded in 2011, Hornet is the world's premier gay social network. With over 25 million diverse users globally, the Hornet mission is to inspire and empower gay men to create a global, connected community that moves society forward. Whether chatting with guys nearby or getting 'in the know' about issues and topics important to the community, gay men are united through Hornet's user-generated social content and original editorial content from its team of award-winning journalists. Powered by leading-edge technology, Hornet has become the number one gay app in markets like France, Russia, Brazil, Turkey, and Taiwan, and is rapidly expanding its sizable user base in the United States.